A+M and House of Colour Partnership
Amaryllis and Main has partnered with House of Colour Cassidy Hewitt to become an official House of Colour Retailer! This partnership is intended to allow you to shop your season with EASE!
What does "retail partnership" mean? Shopping your season just got a whole lot easier! All clothing has been seasonally color certified by House of Colour Consultant, Cassidy Hewitt.
Use our new HOC collections, tags, and descriptions to confidently shop your season in-store and online.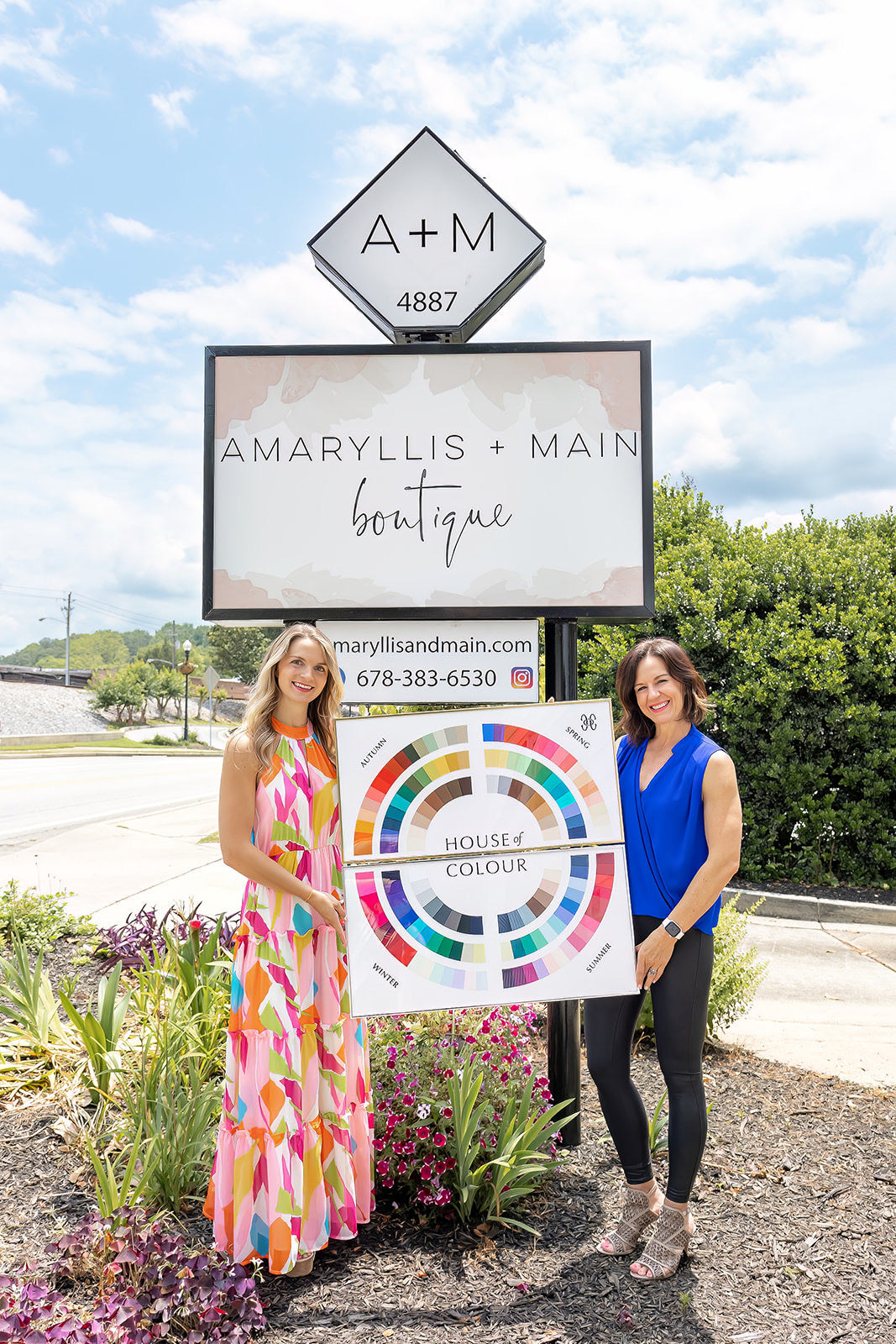 A+M Color Analysis Offer
We have a special offer for YOU! The second Tuesday of every month at Amaryllis and Main Boutique, we will be opening the chair to you for an exclusive color analysis offer! Get your color analysis done in store and receive a $25 credit or a FREE lipstick as well as 10% off your Amaryllis and Main Boutique purchase on the day of your analysis appointment.
House of Colour Cassidy Hewitt
Hi! I can't wait to meet YOU!

Color Analysis changed my life. I walked out of my appointment feeling beautiful and confident. But the best part, was knowing I had the knowledge and tools to make myself look and feel that way every single day!

I believe every woman in the world is worthy of that same confidence!

My mission is to empower you to become your own best stylist! I offer personalized consultations that will give you the confidence to create a look that is truly unique to you. Color Analysis will change the way you shop and dress for the rest of your life... no exaggeration!

Colour Analysis brings simplicity to your wardrobe and life by identifying the colors that complement your natural beauty, rather than compete with it. Our process will uncover the shades of clothing, hair color, and make-up that harmonize with your skin's undertones and are authentically yours!

Ready for your glow up?
Book your individual or group appointment today!

"I praise you because I am fearfully and wonderfully made; your works are wonderful, I know that full well." Psalms 139:14
Schedule Your Color Analysis